The Company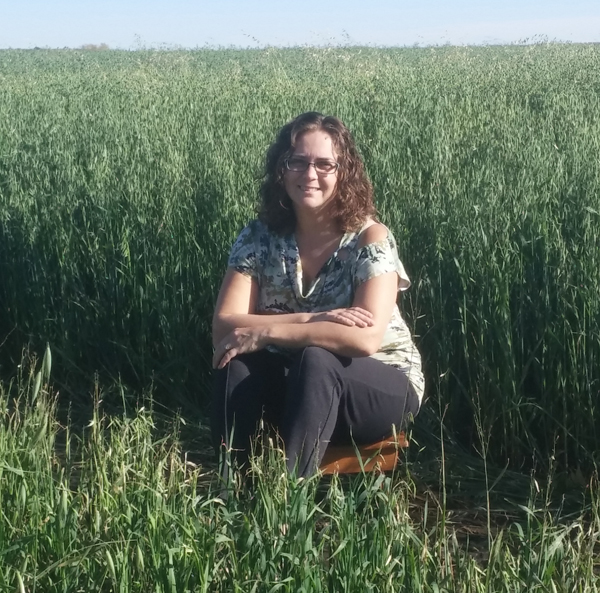 Forever Memorials is a partnership between Greg and Jennifer Flasko. Parents to three wonderful children, cattle farmers, and volunteers.
Jennifer started her granite engraving training in 2010. Prior to this, she worked in the secretarial/office field since 1997. Jennifer is currently responsible for all day to day operations, creating, blasting, and installing of all stones.
Greg has over 20 years of truck driving experience and provides hours of his time to helping wherever needed.
As their children grow older, each is finding their area to assist and learn about the business. We love to see the children's interest.
From fall of 2010 to July 2013, Jennifer worked for a local, family operated, granite engraving company that had been in business for 40 years. Henri was a fantastic and patient teacher. We wouldn't be where we are today if it wasn't for his willingness to take the time to train Jennifer.
Forever Memorials was established in the summer 2013 to engrave and install granite memorial headstones. We are dedicated to helping families through the process to create a last tribute for their loved ones. We are Thinking of You as you are thinking about your loved one.
Pet markers are also available; our fur babies are important too.
We also do 2nd engravings (final inscriptions/death dates) on existing headstones, onsite or offsite.
Restorations has become a service which many customers are grateful for. Cleaning moss, releveling, resetting and repainting existing monuments is important to keep our cherished monuments looking their best.
Engraving on smooth, flat fieldstones is available upon request (must be manageable size to handle)
Your Memory + Our Dedication = A Beautiful Treasure
Forever Memorials orders granite monuments, bases, and foundations pre-cut and pre-polished. Delivery from Quebec can take 8-10 weeks. We keep a limited inventory of black monuments in-stock; there are too many shapes, sizes and colors for us to keep them all in stock. Please plan to order well in advance of the required installation date.
We do our best to keep our prices competitive. Monuments are delivered and installed on-time with the utmost of care. We provide efficient, reliable, patient customer service. We take great pride in the work we do.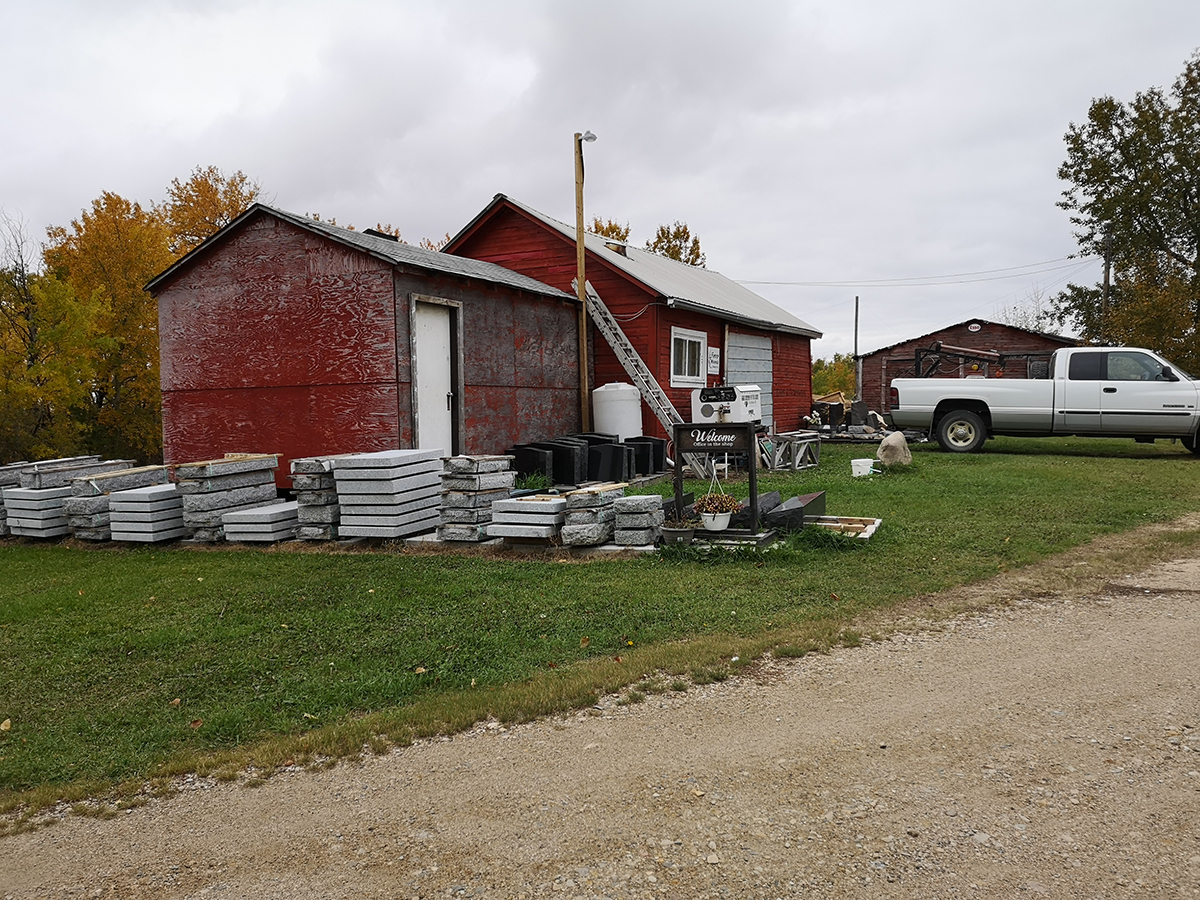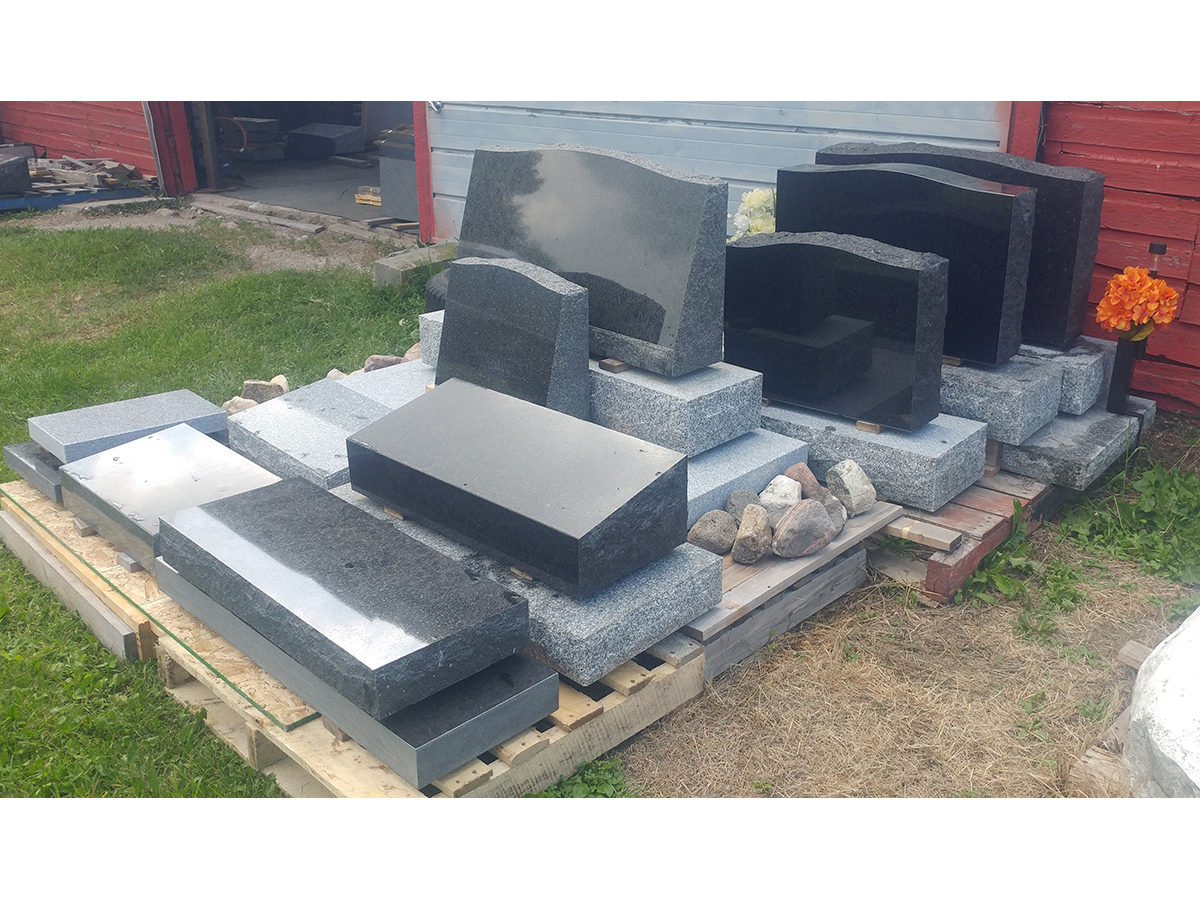 Our customers are our #1 priority: We will meet in person, discuss over the phone, or converse through regular mail or emails; whichever works best for our customer.
Once we have discussed and collected information; Forever Memorials can suggest a monument to meet your needs. When the customer is pleased with their choice, a contract is then signed with a 50% deposit to be paid at this time. We then use our Monumental Design Software to provide proofs to assist our clients with font/image decision making. A proof may be approved during the contract signing time or can be approved afterwards. Making sure the monument proof looks exactly as wanted is very important. At times we need time for a custom image designing or time for family members to have a look at the proofs. This part of the process we take care to get it right and not rush. No work is started on any monument until the customer has signed their approval to a proof.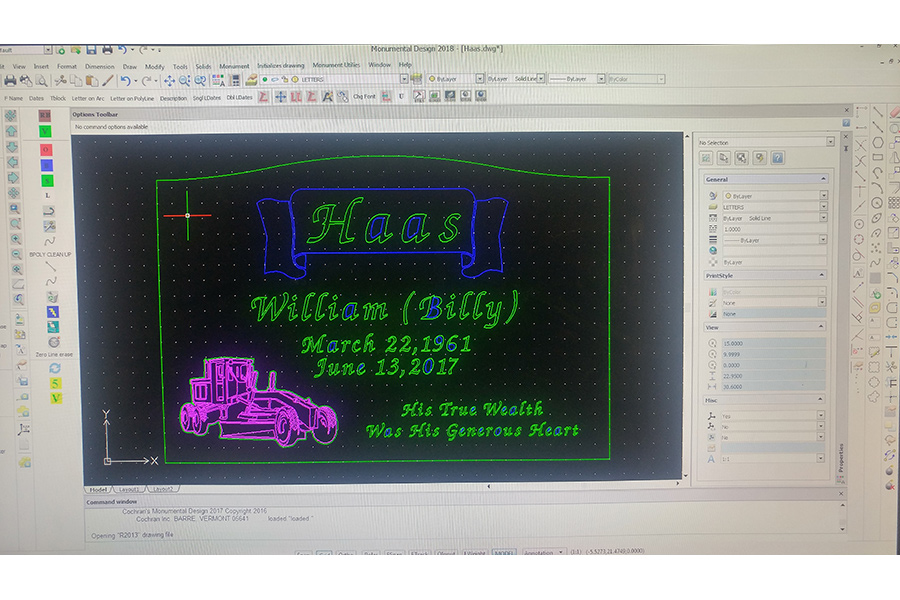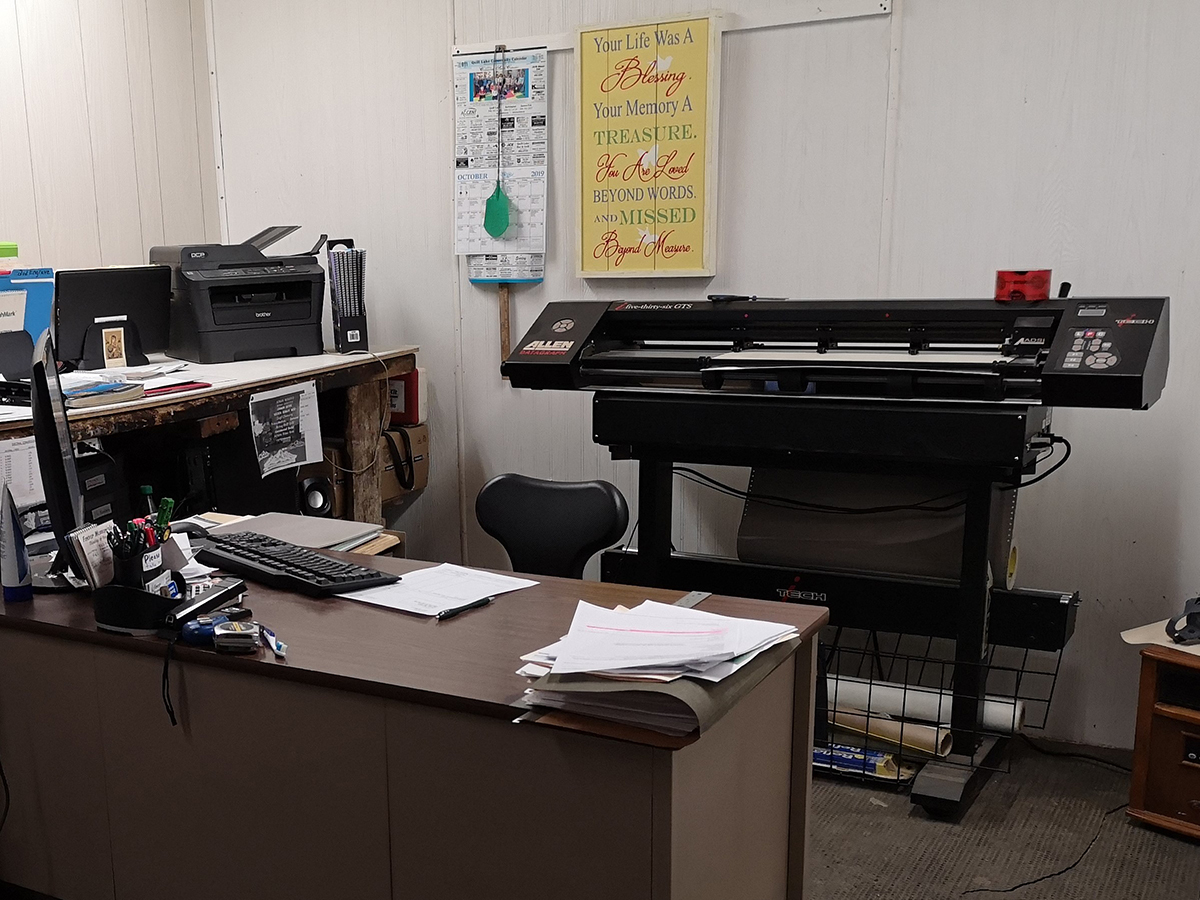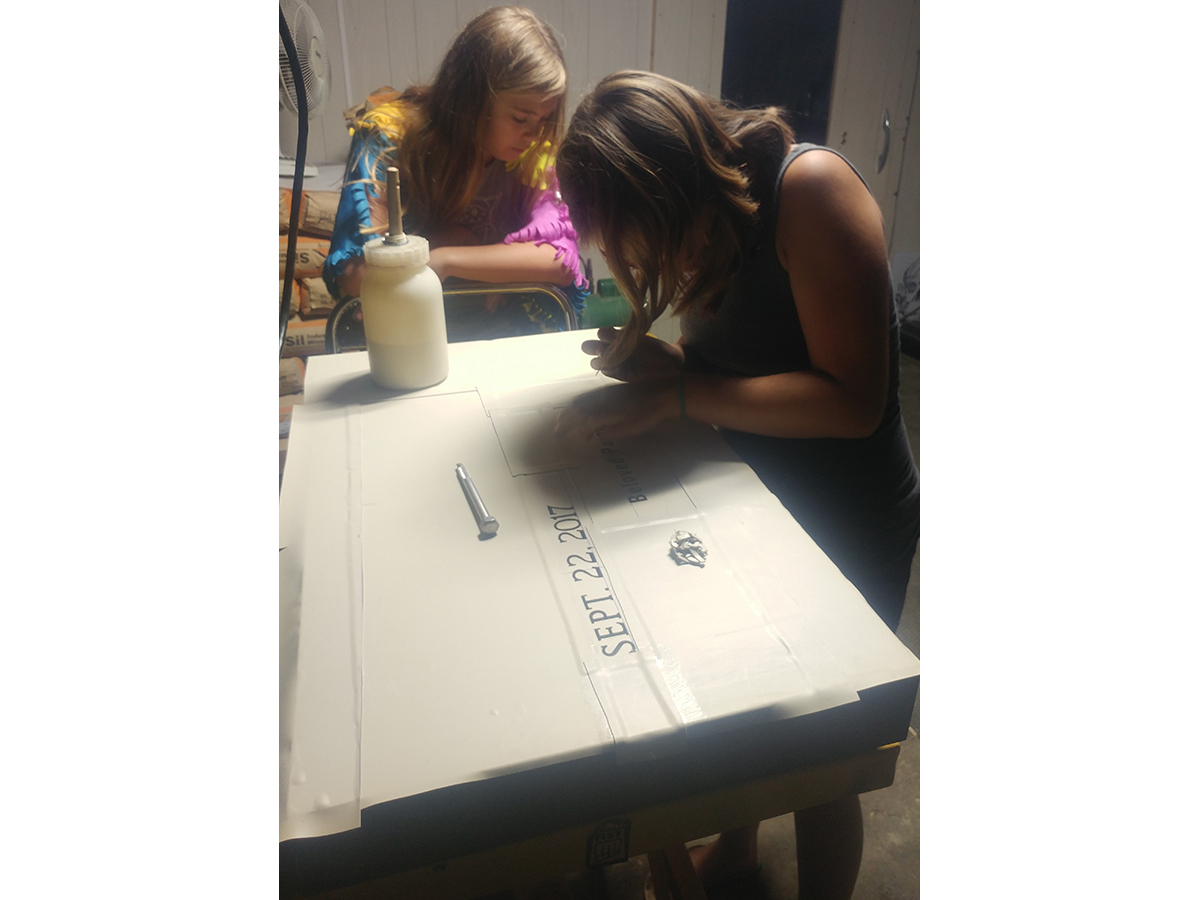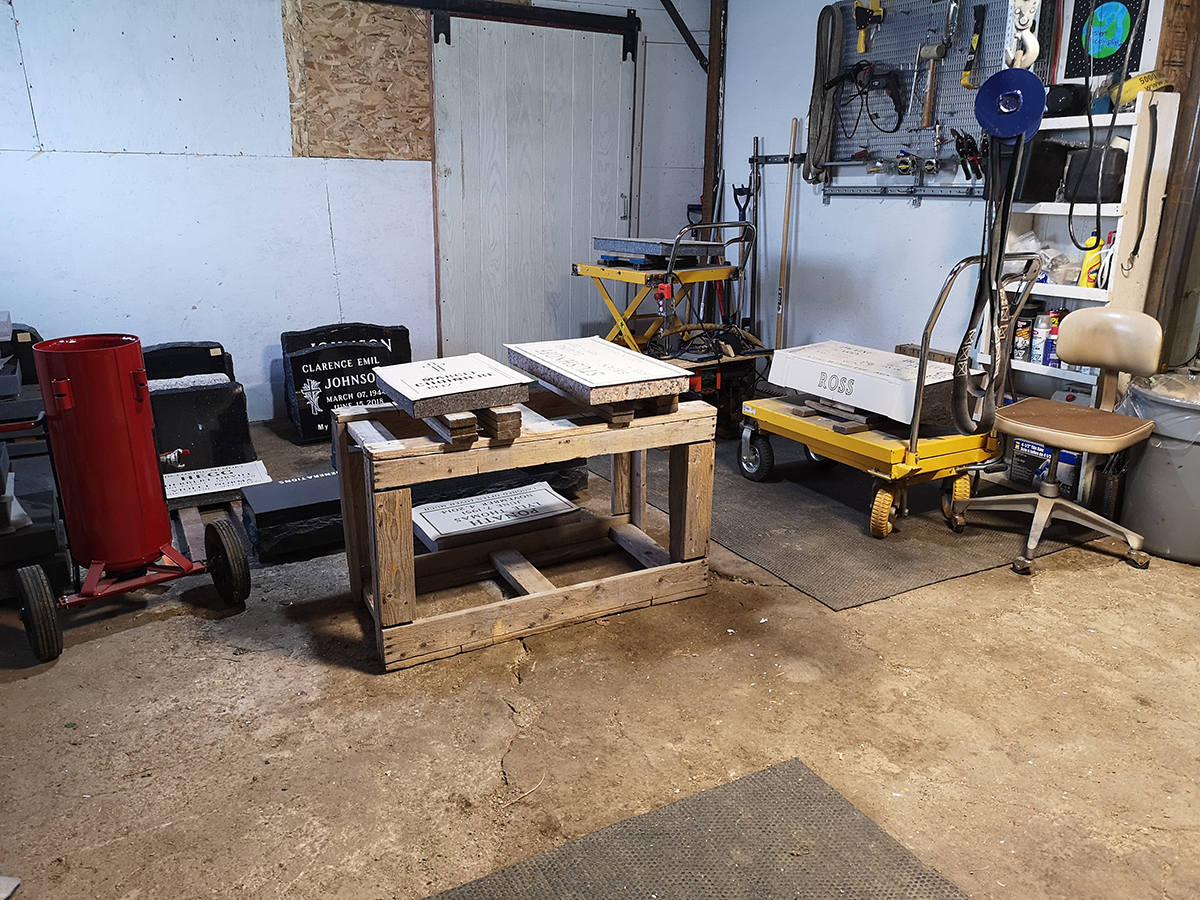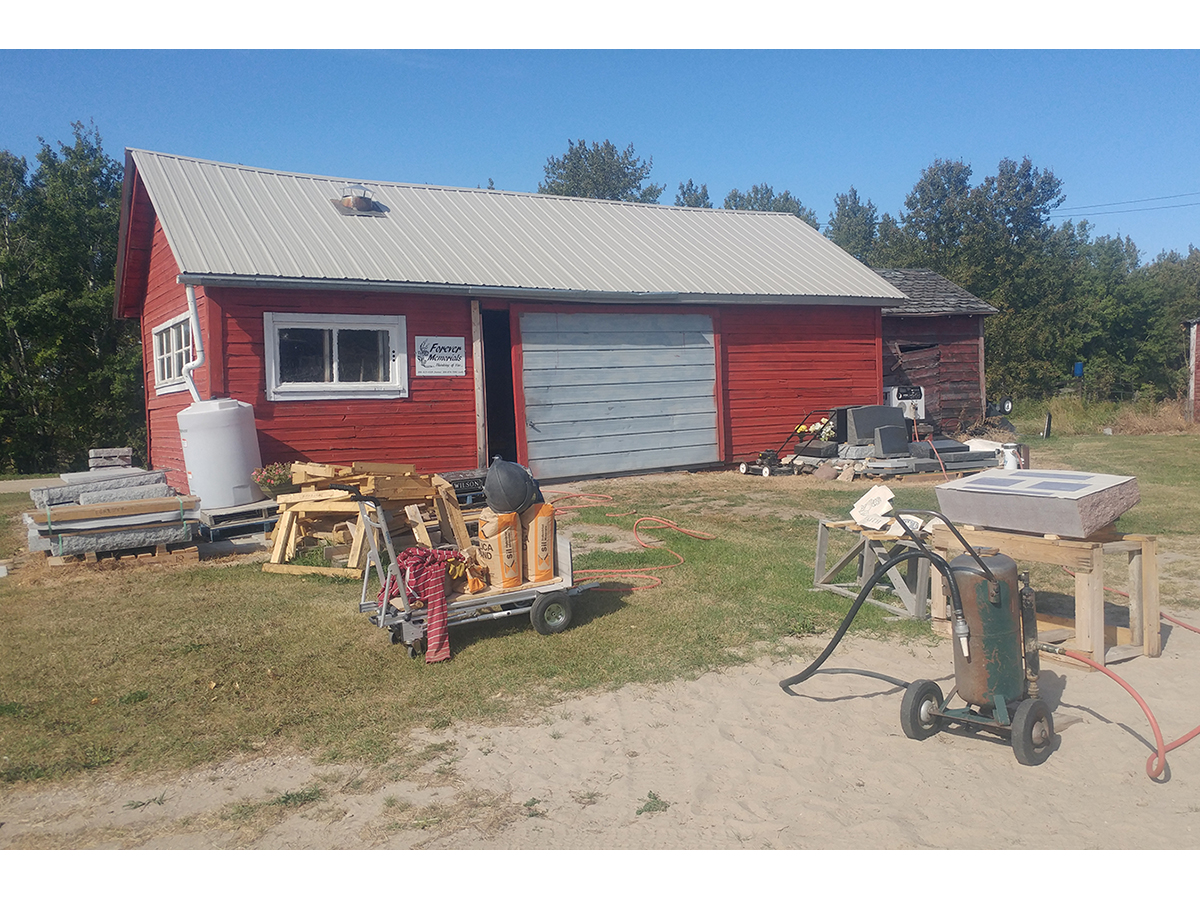 At this point; stones are ordered if needed. Once the stone has arrived and we have approval on a proof; we send the approved proof to a stencil cutter which assists us with the cutting process. We glue the stencil to the stone, pick out the areas that need to be blasted and send the monument to the blast room. Depending on the blast work needed (ex: deep engraving/dusting/flashing) this process may need to be repeated. Once all blasting is complete, we set to work to paint the engravings. Removal of the stencil after painting, washing the stone as needed and the monument is ready for installation.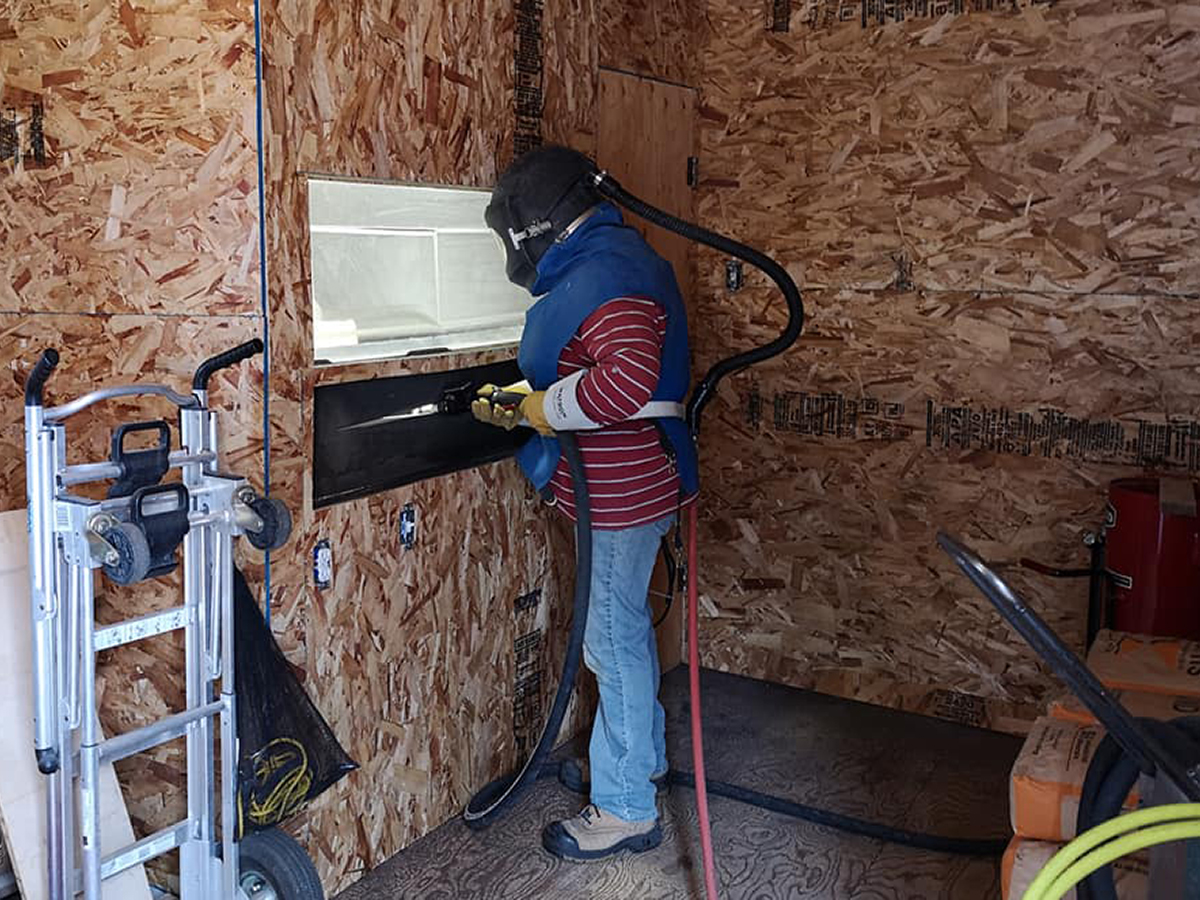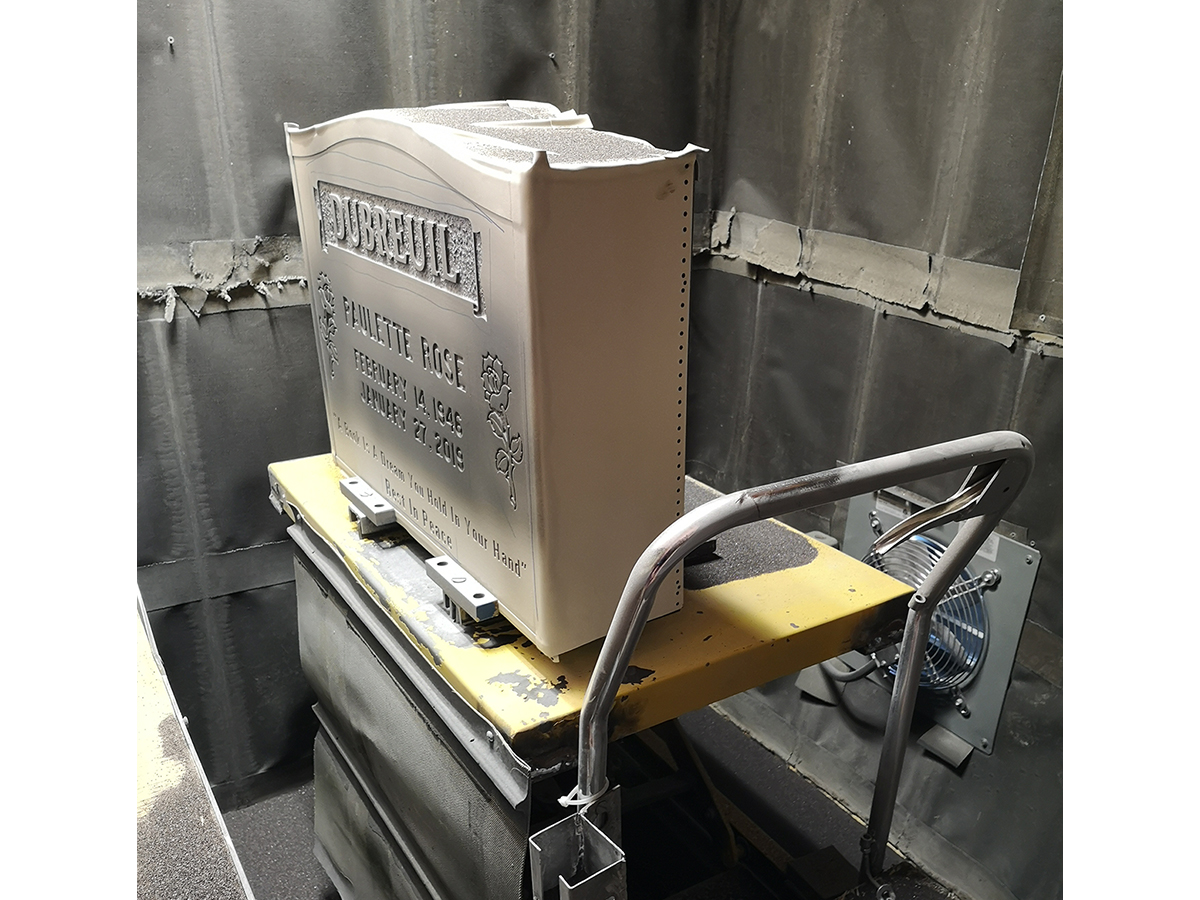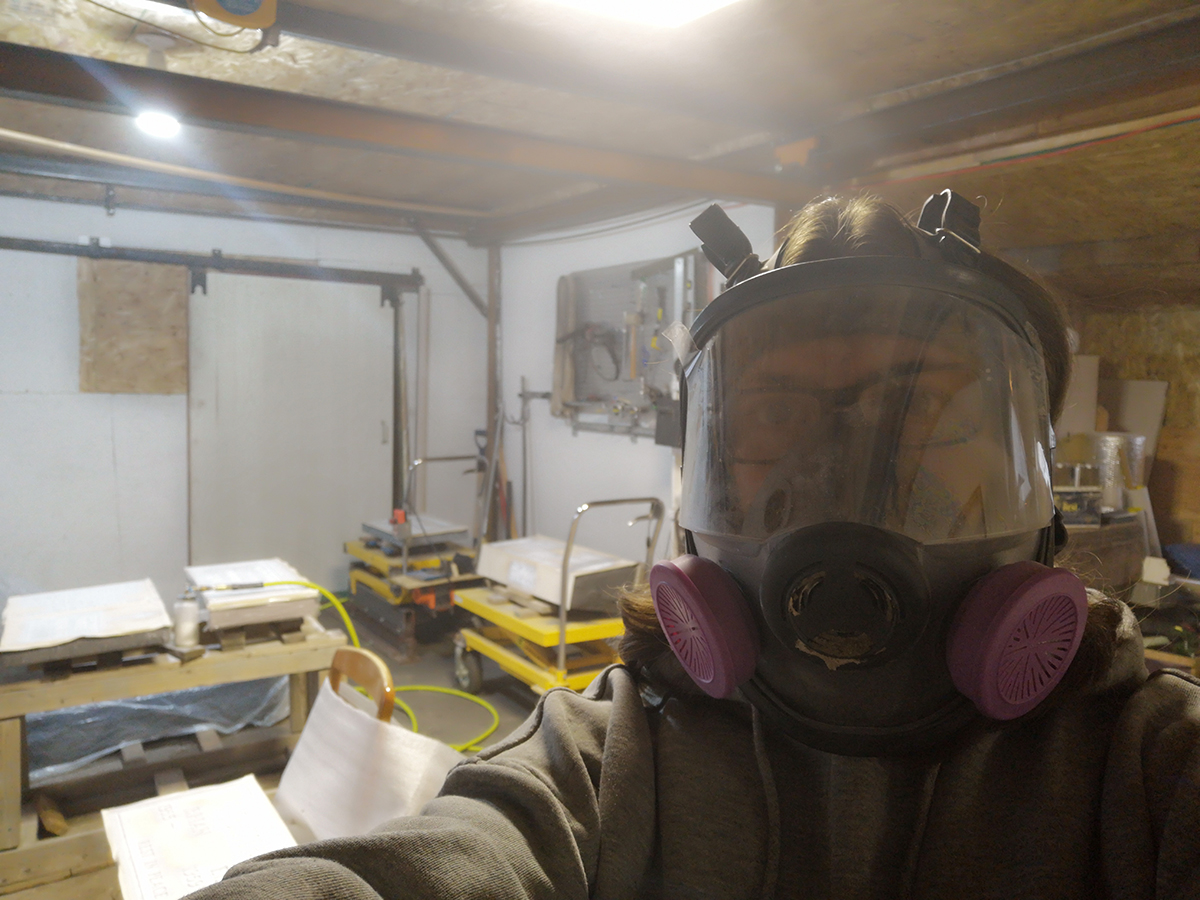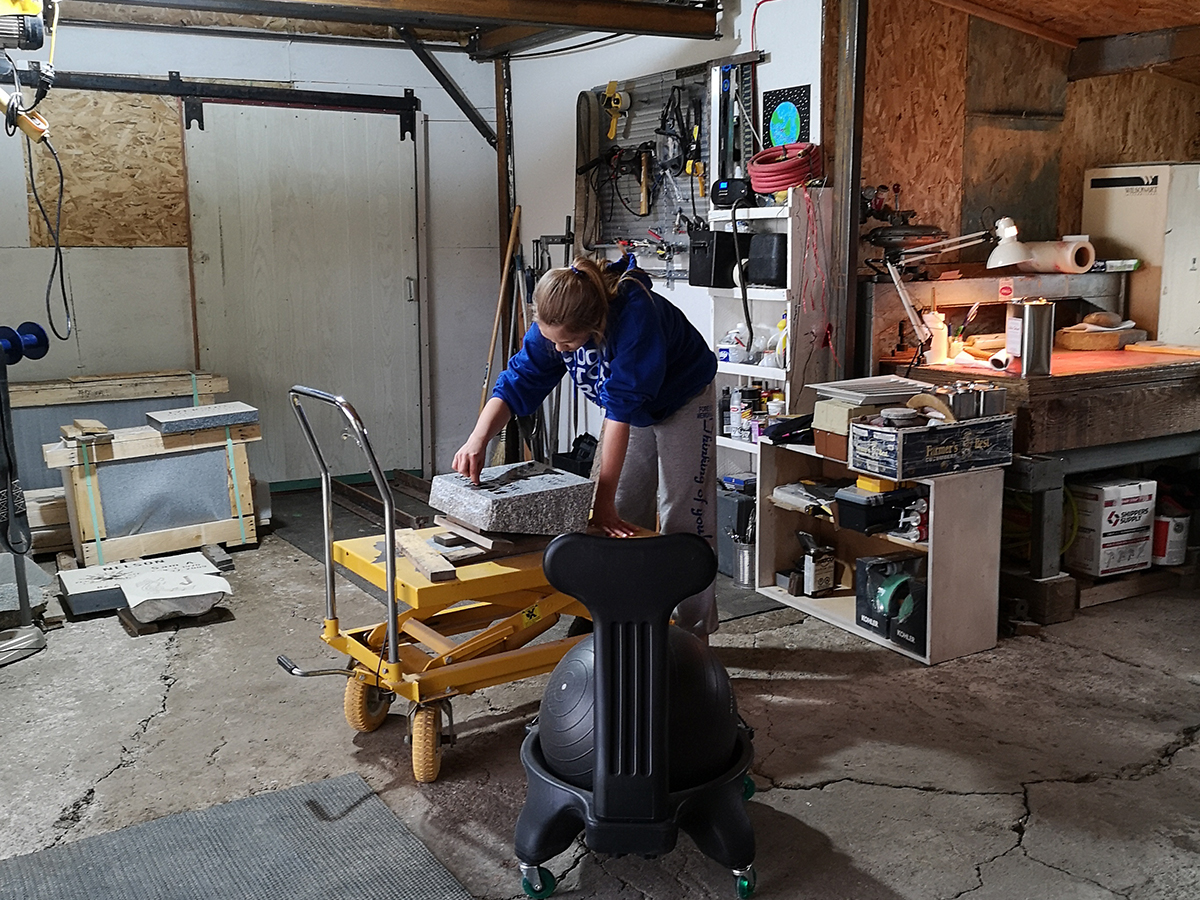 ---
Interesting Side Note:
Prior to 2017 we would prepare all proofs on a spreadsheet, prepare characters on the stencil using rulers (oh so many measurements needed to be taken) and a press with plastic lettering. We would hand draw the images (using a projector or tracing), glue the stencil to the stone, and cut out every little line by hand with a knife. We would blast outdoors when the weather allowed (mother nature didn't always like to work within our timeframe, lol) Beautiful work was made, but was labour intensive. As of 2018 we have Monumental Design Software to custom design images and create beautiful proofs and a stencil cutter to assist us with the cutting process. As with any business, growing pains continue. We have had our shop insulated, a blast room added, and upgrades made to our work truck. We look forward to the future always; as we are Thinking of You.
Our Big Start
In fall of 2010 a local engraver, Henri Bouchard, was looking for a little extra help to finish up his engravings for the year. While he was wanting to retire, I expressed interest in keeping the business going. Over the next three years, with a lot of patience, Henri was a fantastic teacher. I will forever be grateful for what he has taught me: many tricks of the trade the old school way (which if far more valuable then any electronic/technological device can be), how to be more patient, slow down, and do the job right the first time so you don't have to redo it.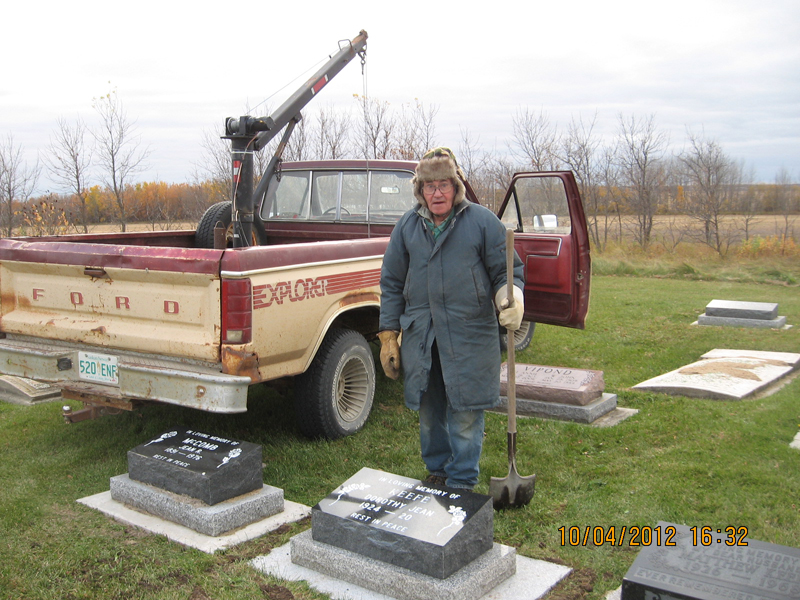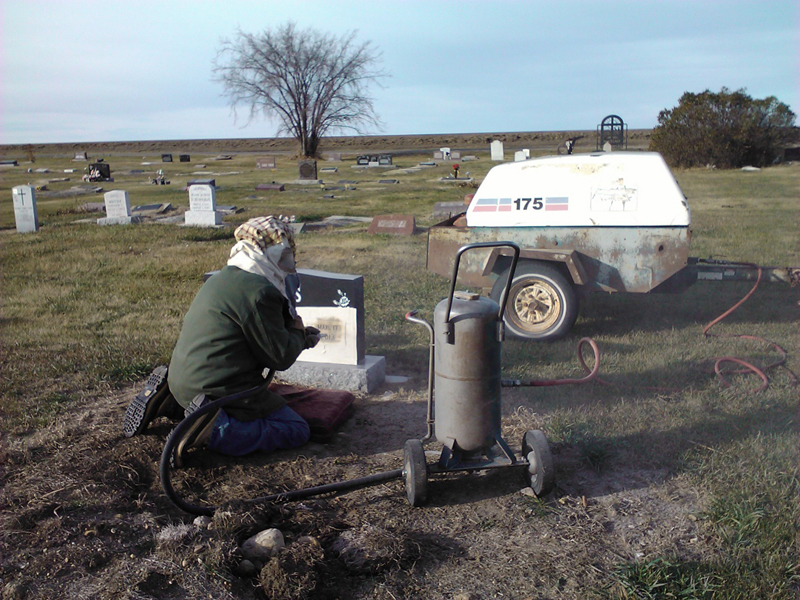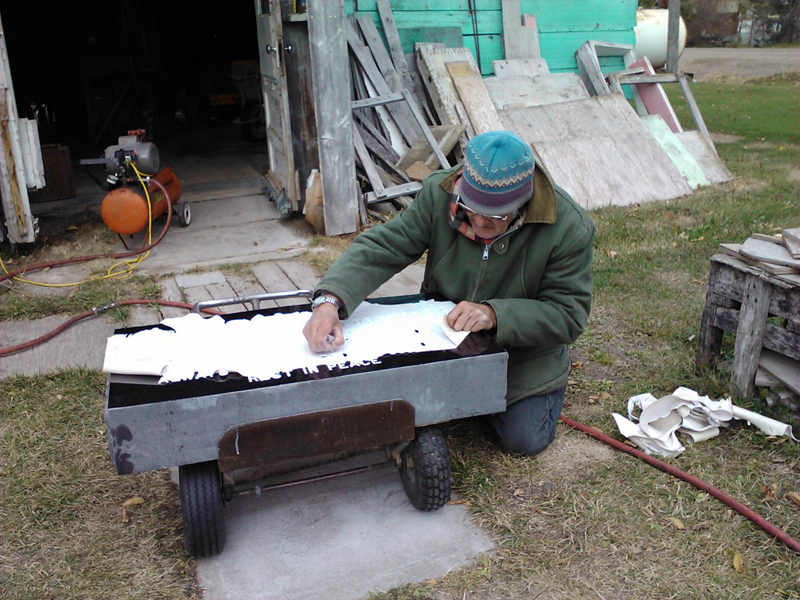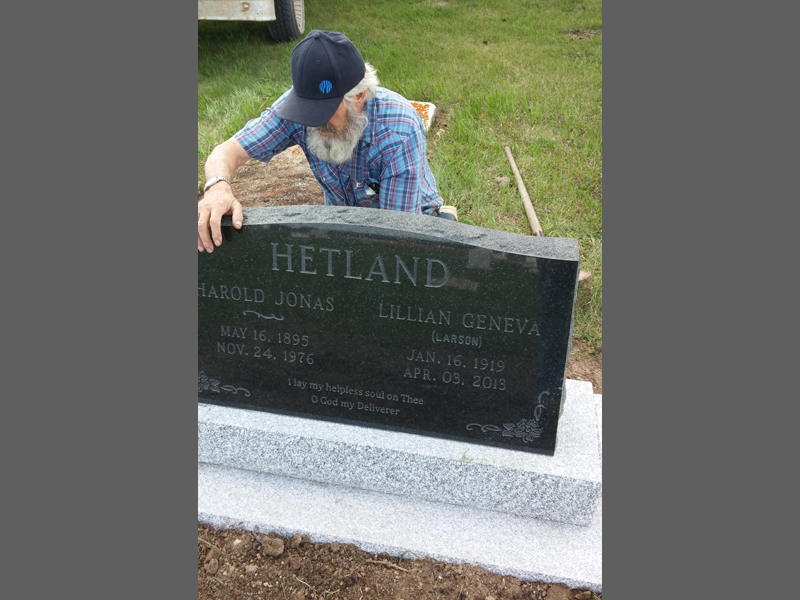 Testimonials
Linda and William Chorney
I would like to thank Jennifer at Forever Memorials for the great job on the headstone. From the first meeting to the placement, she was very helpful in knowing what I wanted, and very precise in getting it done and placed. Thank you
---
P. Kjell Sundin - Kelowna B.C.
My sister Anne Westberg and Myself were very pleased with the service provided by Forever Memorials.
The rest of the family are also very satisfied with the new Headstone on the Sundin Gravesite at Lakeside Cemetery.
We all thought that the installation was very neatly done!!
---
Judy Regie
We are very pleased with the tombstone you provided for us.
Thank-you so much!
---
Elaine Bakken
My Experience with Jennifer of Forever Memorials couldn't have been improved upon. Always on time with completion dates, meetings to make arrangements and so willing to advise. Making the task of a marker for loved ones very stress free. The knowledge she has for her profession is steller, and such detail in the measurements, making sure she has them right and taking photos at the same time to refer back to. Jennifer's manner is polite and respectful at all times and I would highly recommend her for your memorial purchase. Our family has had two memorials done, one for our parents and again when it came time to replace old markers for grandparents and great grandparents.
---
Don and Jeanette Warrian - Lanigan SK
We were very pleased with your services to update our headstone for our brother.
Your prompt and courteous service was very much appreciated
---
Kelvin Pylatiuk
I think it's perfect
Thank you so much. It looks great.